>What People Are Saying  — Pictures of Pat Holland   Pat's Ministry    Ministry Clips
[slideshow_deploy id='692′]
I tried to wear the name Patricia, because it sounds sooo elegant, but it's just never fit me. It's a little too fancy for me. I'm really just a simple, down-home Southern girl– so please call me Pat, that's what everyone calls me.
I'm Southern through and through. That means I love to go barefooted, I drink sweet tea and eat turnip greens and cornbread. I say "y'all" and "bless your heart." I try not to say yeller for yellow, but you just might hear "yeller", if I'm around you very long.
I am a passionate lover of God and His Word. I am energized by people, speaking and writing. I love to share what God is showing me from the Bible with people of all ages!
My favorite pastime is exploring nature and laughing with my husband. He is a master craftsman and working with him is an absolute delight. And I do a fabulous job of carrying the dumb end of a board. I've pulled electrical wire in new construction, laid lots and lots of tile and made strawberry jam at Bull Run National Campground.
 What's Been Keeping Me Busy Lately?
FL District Girl's Ministry Leadership Refuel
Potomac Network Regional Holy Spirit Power Ups
Holy Spirit Family Encounter Elliott, MD Assembly of God
Holy Spirit Family Encounter Lake Gaston Christian Life Centre Ebony, VA
And My 5 Grands!
Passionate, Enthusiastic, Anointed, and Sweet
 are the four words most people use after hearing me speak. My motive gift is encouragement, and it penetrates everything I do whether it is writing, teaching or preaching. My goal is for my listeners to be encouraged, inspired and uplifted. I really love people…and I think you'll feel it when we meet.
While, I learned to minister by teaching and preaching to kids, I'm not childish. I take the principles of God's Word and make them easy to understand and practical to live out. I believe God's Word is practical and should effect every area of our life. I'm convinced God wants His children (all ages) to live joyful and victorious lives through the power of the Holy Spirit.
I base my life and ministry on the principles of God's Word. The Bible is God speaking, commanding, guiding, loving and revealing His nature and His plan to people. Christianity is not another self-help program.  
Walking with Christ is two-fold or two sided like a coin:
we need Jesus, the living Word

and the Holy Spirit empowerment to live out that Word.
I have observed that the same people that love Jesus, may seem intimidated or offensive when approaching the subject of the Holy Spirit. That observation challenges me.  I love, I mean really love to take that spiritual coin, turn it over and help people see the other side. I am passionate about helping believers know and experience the fullness of precious Holy Spirit.
[slideshow_deploy id='704′]
Not only does Pat write and speak in conferences, she ministers in churches as well. Pat ministers in churches, encouraging, inspiring and helping people fall in love with the Bible. She makes the Bible so easy to understand and motivates the hearer to live out the principles of God's Word in their everyday life. Passionate and powerful describes her ministry to people of all ages.
 Pat might be a good match for your church if you are looking for:
Anointed Preaching

Practical & Insightful Teaching

Anointed ministry to Women

Inspirational Banquets

Chapel Service Speaker for Christian Schools

Some of  Pat's favorite subjects to minister on:
Prayer

Holy Spirit

Parenting

Overcoming Offenses

Victorious Christian Living

Importance of God's Word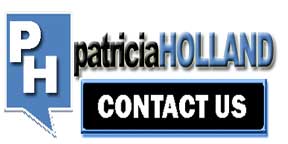 Host a teacher training conference in your church.
Contact us to book Pat for a conference, ministry weekend or special event in your church.
 

 Your workshop at the CE Convention was wonderful–as always!!! Thank you so much for information, inspiration, and excellence. –Dee Collier

______________________

Her sensitivity to what the Holy Spirit is speaking is revealing and life-changing. She has a unique way of bringing the Word of God using understandable illustrations that help you to receive the Word in such a way that it is usable in your daily life. If you have any questions, I would be glad to answer them. I can recommend Pat whole-heartedly and without reservation. You won't be disappointed!

Peggy Williams Assistant Pastor/Speaker Treasure Coast Assembly of God Florida

______________________

I enjoyed feeling your zeal and passion for God and doing his will.  It is not only refreshing, it's contagious.  Also, I enjoyed your stories.  I've already shared many of them with family members and co-workers. —Damarise Murphy-Reyes

 

______________________ 

We have recently had the benefit of the anointed ministry that Pat Holland brought to our church.  She ministered to our women, to our parents, to our workers, and to the entire congregation in our Sunday morning services. The altar services were powerful and life-changing.

 

The wisdom that God imparted through her has made a strong and Godly impact on me, personally, and everyone here.  We have been enriched.

 Without reservation, I recommend that you invited Pat to minister in your church and to any specific group within it.  She is versatile and has an energetic, spirit-filled anointing. –Tom Kempt Pastor

 

______________________

Pat Holland is a gifted and anointed communicator. As a pastor I appreciate her servant's heart and as a preacher I admire her communication skills.–Pastor Ed Frost

 _______________________________________

 

Pat Holland is a minister in the Peninsula Florida District of the Assemblies of God. She is an anointed speaker with a deep love for the Word of God and a passion to make it come alive to her audience. She is a gifted speaker with the ability to captivate audience while making scripture simple to understand.


 

         Minister on the Holy Spirit 


The early church was born in the fire and power of the Holy Spirit. If the early church needed power then, don't we still need it? Did God intend for the church to be born in dynamic fire only to sizzle out? Or has the lid of wrong teaching kept us from receiving the infilling of the Holy Spirit? Has unbelief cut your tap root so your people fail to receive the deep things of God?

 

?Listen to one a clip from one of Pat's messages  

 His Glory Over You


 Receive the Holy Spirit

My Favorite Prayer Partner

Holy Spirit Pictures

Patricia Holland was involved in children's ministries for over thirty years. She has BEEN THERE, Sunday after Sunday in the classroom. She has taught Wednesday night programs, Children's Church, and Sunday School. She has served as Children's Pastor, CE Director and Christian Education Consultant. She travels extensively throughout the United States training teachers to "Make the Bible Come Alive" in their classes.

 

Teacher Building Strategies

What you don't know CAN hurt you!?

Have you ever wondered why it is so hard to recruit volunteers? Or why the turn over rate is so high? Often the real problem is lack of vision and training.?I watched in Guatemala as men cut the grass with long pruning shear-type scissors knowing it can be done so much more easily and quickly with a lawn mower. In the same respect, there are wonderful tools available that will help teachers do a more effective job—more easily! I often see good people becoming frustrated or burned out doing the best they can. The problem is they need to know HOW and that there IS an EASIER way.

You Can Tell A Great Story Clip

Cooking Up A Great Program Clip

Train'em Right Clip

Marketing Your Ministry Clip

Make the Bible Come Alive

 

        Most important thing you will ever do—without a doubt the single most important thing outside your personal relationship with Jesus Christ is raising your children. Nothing has greater responsibility or pays greater dividends. You will never stop being a parent. The role changes, deepens, but you'll always be a parent. So make investments in your children…if you want to enjoy the dividends maturity brings.


House or Godly Home 

         Prayer Conference 

Intergenerational prayer conference to encourage and motivate people of all generations to pray diligently and effectively.

1 Timothy 2:1 I urge, then, first of all, that requests, prayers, intercession and thanksgiving be made for everyone– 2 for kings and all those in authority, that we may live peaceful and quiet lives in all godliness and holiness. 

 

How do we help people become stronger followers of Christ? We must help them fall in love with both the Living Word and the Bible. Relationship and revelation are essential for the on going growth of disciples.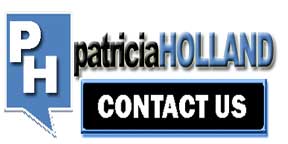 Download Patricia's booking packet.
 Click on the picture to download a high resolution file for advertising purposes: