[slideshow_deploy id='674′]
Looking for a Conference that will impact your church?
—-A Conference to Encourage, Equip and Energize
Teacher Appreciation
Teacher Training Conference
Childrens ministry training is all about building leaders that are equipped to shape the lives of children with biblical truths.
Teachers are not born, they are built…
If they are built…  What are you doing to build your teachers?
I have been on the other side of the door where teachers face the challenges of  pouring God's Word and values into containers that never seem to quit moving. Children's ministry is both labor and skill intensive.
If you want to invest in children or if you want your teachers to invest in children then you must invest in the teacher first.
Inspiration and skills are necessary and essential, but as ministry leaders, we cannot afford to stop here, we must help the teachers grow spiritually if they are going to impact the lives of children.
Even committed teachers need to feel valued as an integral part of the team.
Focus remains sharp for only as long as they can see the goal, that requires regular and meaningful communication.
That's what we do at Let Us Teach Kids! We inspire teachers, build skill sets and whet their appetites to know God more deeply.
Let me ask you a very important question.
When was the last team you evaluated yourself or your team- skill sets; team spirit; or spiritual commitment?
When did you last attend a conference?
Conferences can be very expensive and they aren't the only way to invest in teachers. We can help you build up your teachers! And I really mean it.
I understand how busy you are. You have lessons to plan, meeting to attend and families to nurture. How do you juggle it all? Don't try to do it all yourself.
Can we give you a hand?
We've been there. We know what it's like to have all the responsibilities that go with children's ministry without any extra hours to make it happen! You need an ongoing plan to build your teachers! You need training that goes beyond skills to inspire the heart of teachers-that's what we do best. We're passionate about children's ministry and making the Bible come alive in people's hearts. You'll feel that passion in every session you hear. Let me tell you about it!
We have 5 very different options to help your church build your children's ministry staff.
Home Training
Teacher Appreciation Banquet
Aesop tells of an old farmer with a very special goose. This goose looked like any other goose, but she laid eggs unlike any other eggs. The eggs were solid gold.  The farmer and he wife were thrilled, they had never owned much. Their lives had been filled with endless work in the hot blistering sun. Now they were blessed with this incredible goose that laid pure golden eggs. You can imagine their excitement as they waited each morning for the mother goose to lay yet another golden egg.  But the farmer and his faithful wife grew weary of waiting for the daily one egg to be deposited in the feather lined nest. They wanted more gold and they wanted it now. So they decided the goose must be made of gold inside. In order to get the gold, they decided to kill the goose and remove all the gold so they would be rich now instead of later. So they killed the goose but inside they only found goose organs and not a single ounce of gold.
The moral of this story is "Don't love the gold more than the goose!" Take good care of the goose that lays the golden eggs. In ministry terms that means take care of the workers that God gives you.
Now if the old farmer was very wise like most farmers are, how do you think he would have cared for his goose? If that goose was mine I would protect it. I would watch over it carefully, feed it the best food money could buy, see that all of its needs were met.
Are you getting the picture? These volunteers that God has trusted you with are the ones that are doing all the work. They are the ones that are teaching the kids, making the visits, on and on. They are making your vision of reaching children possible. You just can't do it without them unless you have a very small ministry or plan to have a very small ministry soon.
Do you value the workers and team that God has sent you?  Then show them! It's not appreciation until it is  expressed. 
Appreciation isn't a one time event, it is a way of life. Everyone needs to feel appreciation. An appreciation  banquet is a powerful way to express your appreciation and invest in your teachers at the same time. Appreciation banquets are a great way to express your appreciation. A motivating speaker is always a good choice for your banquet. Listen to Patricia to see if she is what you are looking for at your next banquet.Your teachers don't have to  burn out, rekindle that fire with inspiration, skill development and fresh vision. Patricia will bless your ministry team.
Holy Spirit Conference
  Or maybe the people in your church or class have questions…

Maybe your  questions or the questions that you wish the people in your congregation were asking brought you to this page on the Holy Spirit.
While I don't even come close to having all the answers, I can tell you I love Jesus and because the Holy Spirit is God's agent in the earth today, it is vital to know Him if we want to know Jesus better! In case you're brand new to the subject, and you have tons of questions, let me stand my view in upfront, yes, precious Holy Spirit is real and He has a personality. Now back to the questions.
People have tons of questions about Pentecost.
What is Pentecost?
Is Pentecost another denomination?
Is Pentecost a historical event or a door?
Do I need to know about Pentecost?
Why do I need to know about Pentecost…it happened a long time ago?
And then there are question about Holy Spirit.
What is the Holy Spirit?
Who?
What does the Bible say about Holy Spirit?
Did I receive the Holy Spirit when I got saved?
Has being filled with Holy Spirit passed away?
Who can be filled with Holy Spirit?
What will happen when a person is filled with Holy Spirit?
Will I ask wierd if I get filled with Holy Spirit?
Why should I be filled with Holy Spirit?
How do I get filled with Holy Spirit.

Even His name, Holy Spirit, leaves some people feeling spooked and others confused.
It seems to me that scripture intentionally cloaked the entire subject of who Holy Spirit is in a great mystery. It seems that God purposefully hid the mystery of Pentecost like gold is hidden in the earth for desperate miners to uncover. The first step to learning is to ask a question, so I love questions. Especially, because when people ask questions that means they aren't just making assumptions. Jumping to conclusions and making uninformed assumptions robs believers of important  benefits.
Maybe you haven't been asking these questions, but maybe you should…
Who is the Holy Spirit and why is discovering who He is so important to you? Especially in light of the troubled age we are living in today! I hope you know Jesus as Savior and Friend, that's the first step. I hope you know, really know God the Father as a loving father, protecting, providing and guiding. But don't stop there, you need to experience the communion of the Holy Spirit that Paul talks about in 2 Corinthians 13:14 KJV "The grace of the Lord Jesus Christ, and the love of God, and the communion of the Holy Ghost, be with you all. Amen." I thank God for the saving grace of  Jesus that I enjoy as a believer. I revel in my heavenly Father's love, but we are missing so much if we fail to experience the  the power of the Holy Spirit and the strength that a relationship with Him brings.
The first step to that relationship is discovering who He is. I'd like to help you know who Holy Spirit really is.
Holy Spirit Conference
Contact us for more information: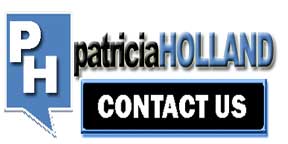 My Favorite Prayer Partner Full Sermon


My Favorite Prayer Partner ClipListen to Pat challenge leaders to help believers experience Spirit filled living.

The early church was born in the fire and power of the Holy Spirit. If the early church needed power then, don't we still need it? Did God intend for the church to be born in dynamic fire only to sizzle out? Or has the lid of wrong teaching kept us from receiving the infilling of the Holy Spirit? Has unbelief cut your tap root so your people fail to receive the deep things of God?

Prayer Conference
What do ya say? Don't you think it's time to do more than just talk about praying.
Prayer is not a church thing.
It is more than  something you do quickly over your food out of habit.
It's not a position.
But it is a lifestyle.
Paul said to pray without ceasing. While that doesn't mean all you do 24/7 is talk to God, it does mean that we develop an attitude of prayer that permeates our entire lives.
How do we do that?
Ask God to help you see things that you need to pray about. Ask Him to let you see your city, your neighborhood through His eyes. Then when you see something that triggers compassion- pray about it.  Pray the minute you see it. Don't wait until you get home to pray about it. You'll forget. I know you will.
Pray immediately. You can pray aloud or silently whichever is most appropriate.
Pay attention to things around you. Do you see an older man sitting on the porch? Pray for him. Do you see someone riding past you on a bicycle? Pray for her. I pray prayers like, "Father, I pray for that person on the bicycle. I pray that if they don't know you that will come to know you as their Savior. If they are a believer, help them grow stronger in their faith. Help them to be a bold witness for Christ. Minister to every need in their life.
Listen to the Holy Spirit. Is there someone He wants you to pray for?
Expect results. We don't pray to engage in an activity. We pray for results and relationship.
We all have good intentions, but we forget things, even important things. So we need reminders. We write important dates on our calendar. We set reminders on our computer. We ask our best friend to remind us. We set alarm clocks. That's what we need to do with prayer, establish some prayer reminders. Things that when we see them will remind us to pray about certain things.
American Flag:
Pray that God will bless our nation with repentance and revival.
Pray for Political Leaders
1 Timothy 2:1-2 (KJV)  I exhort therefore, that, first of all, supplications, prayers, intercessions, and giving of thanks, be made for all men; for kings, and for all that are in authority; that we may lead a quiet and peaceable life in all godliness and honesty.
 Truck
When you pass a big 18 wheeler while traveling- Ask God to protect all truckers especially the ones on the highway where you are traveling. Ask God to watch over their families.  "Father, if these truckers have families, would you watch over their families. If they have children, would you please help this trucker be a good parent. Would you please help them not to be so lonely. Help them to develop a strong friendship with you and use the time alone to talk to you.  If they don't know Jesus, pray that they will come to know Him. Please send revival to truckers."
School Bus
When you see a School Bus- Pray for safety. Pray that every person on that bus would come to know Jesus as their Savior. Pray for revival in schools across America, for teachers and for principals to come to know Jesus as Lord of their lives.
——————–
Teacher Training Conference
Have you noticed that Reaching and Impacting Children is Challenging!
Reaching, Impacting and Disciplining this generation is challenging, yet it is the primary objective of children's ministry.  It takes lots of old fashioned commitment, training and good tools to effectively accomplish these goals.
 I am passionate about God's Word and the impact it can make on lives, but sometimes helping children fall in love with the Bible is as difficult as getting children to eat their vegetables. When children are really hungry they will eat anything, but with cabinets full of empty snacks and sugary treats, nutritious foods are often left on children's plates. I think How can we help children develop a spiritual appetite in an environment where their lives are so full?
1. Pray. 
Children's ministry is not a carnival, a talent show or a spectator event. Children's ministry is introducing children to Jesus and developing disciples. If we are not doing that, then we may have effective baby sitting, but we do not have children's ministry. There can be no ministry without the leadership plugging into the source of ministry- Jesus. That begins with prayer. Make prayer a priority,  if you want to make a difference in children's lives.
 I see incredible talent in the leadership of children's ministers today, but talent can never replace the need for a dynamic relationship with Jesus Christ. You can have a great children's program with a talented leader and talented staff, but you will never make the life changing impact that God intended until you become a person of prayer.
2. Know your children. 
You must lead from where the children are now, not where you want them to be. I have seen so many people in children's ministry talk over children's heads about subjects the adult leader is interested in talking about instead of discovering where the children are now. Can you answer these questions? Where are your children spiritually? What are their needs? What are their interest?
Every group is different. You teach a group of inner city children very differently than you do children from yuppie families. Talk to your children. Survey your children. Listen to them talk to each other. What movies are they watching? What games are they playing? What is their home life like?
I see children's leaders that want to cookie cutter another ministry and make it work in their environment. But a much better choice is to fit the curriculum to the needs of your children and your objectives.
Where do you want to take your class spiritually? As their leader, where are you going spiritually? Where do you want to take them spiritually? What is God leading you teach on?
3. Reach them where they are.
Children are not adults in little bodies. Children's ministry is very different than adult ministry. Your motive is not to train them to act like adults, but help them to fall in love with Jesus. Jesus understood His audience. He talked to the woman at the well about water. He talked to farmers about seed. Use object lesson, stories, puppets and drama-things children love to reach them where they are. Use lots of variety. Keep the segments short, but purposeful. Each object lesson, story etc. should have a common objective. A good curriculum can help you by providing a spring board for creativity.
Children need the basics. Realize that because it is old stuff to you, doesn't mean they already know it. Instead of always looking for a new message, listen in God's presence for His message. Having  a message from God makes all the difference in the world.
4. Grab their attention.
Use bright colorful visuals, lots of action, movement and interaction with the children. No one wants to be bored, especially children. Keep your program moving. Use a team of volunteers with varying talents so one person is not in front of the class the entire class.
Curriculum from Let Us Teach Kids  comes with set ideas to help you create a thematic  atmosphere. Why is atmosphere important? Ask Disney World, McDonald or fine restaurants. It works! It draws people and it is good public relations! A colorful set communicates fun and the value you place on children.
5. Help them to taste and see that God is good.
When my children were young I tried to  get them to eat nourishing foods by offering them a variety of foods. I encouraged them with  "Try it. You'll like it." I didn't stop when they spit it out, or pushed it around on their plate.
Expose your children to an environment that will lead them into relationship or friendship with Jesus. Depending on where they are spiritually, involve them in prayer time. Let the children lead in prayer. Have a regular time of prayer in your children's service.
Fall in love with the Bible and its author. Express that passion to your students. Ministry is overflow. Let your relationship overflow to your students. No curriculum can do that for you. A good children's curriculum is a priceless tool, but it will never replace leadership that have a passionate relationship with Jesus.
Important things to remember in your children's church.
1. Children are not adults in little bodies.
2. Children are not like jugs to be filled. They are like kittens to be nurtured.
3. Like plants, all children are not the same. You don't water all the plants the same amount or you'll root rot some and deprive the other.
4. Children's church is not for you, it is for them.
5. Medicine may be good for them, but unless it taste good, it is awfully hard to get them to swallow it. Your presentation should be palatable.
6. In a class without effective discipline, everyone is punished, especially the teacher.
7. Love opens the gateway to the mind and the heart.
8. Why would anyone want to half do something as important as children's church. Give it your best.
9. Have fun. Make it fun for the kids. Laugh. Let them laugh.
10. Never do it alone. Partner with God. He will only show up where He is a priority.